Mentor
Upgrade

Mentor tier allows you to get more personalised feedback. In addition to the benefits of the Scholar tier, you ALSO get:
These are all available per subject you take. You can access different subjects at different tiers if you like. Remember, we want to help you only access what you need as an individual and we do that by being flexible.

From only USD195 per subject (two modules), this represents the best value in the world for interacting with real international teachers to get a real international qualification. Subjects with three modules at AS and three modules at A2 are priced at USD295 per three modules.

You can of course purchase one-off support items such as a single homework submission or a single real-time tutorial lesson anytime.

Only buy the support YOU NEED.

If you want to take the final exams, you will need to contact your local Edexcel examination centre – if you are in Hong Kong you can take the exams at ITS Exam Services.

If you feel you would like some additional support for your learning please have a look at our Premiereoption.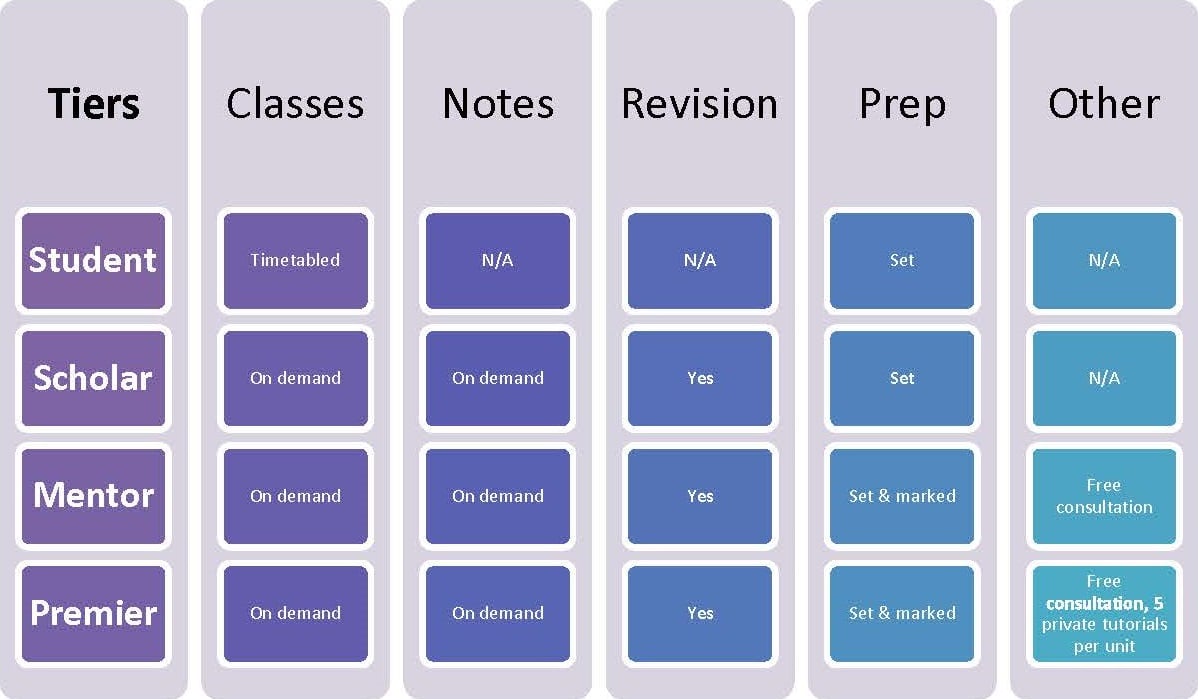 Two Unit Courses: AS Level - 2 Units | A2 Level - 2 Units
Subjects: Accounting, Economics, Geography, History, Psychology

Three Unit Courses: AS Level - 3 Units | A2 Level - 3 Units
Subjects: Biology, Chemistry, Mathematics, Physics
As this level includes a FREE counselling session you will need to register using this online form and we will contact you to arrange a convenient time.

Back to Distance Education HOME

Terms & Conditions for Online Learning

Upgrade