Scholar
Scholar tier access provides a more flexible option with additional support.
From only USD95 per subject (two modules), this is one of the best value A-level courses in the world, and the only video course for the International A-level made by a real school. Subjects with three modules at AS and three modules at A2 are priced at USD150 per three modules.

The accompanying notes turn into a comprehensive set of materials for students to revise the different topics within the course.

You can of course purchase one-off support items such as a single homework submission or a single real-time tutorial lesson anytime.

Only buy the support YOU NEED.

If you want to take the final exams, you will need to contact your local Edexcel examination centre – if you are in Hong Kong you can take the exams at ITS Exam Services.

If you feel you would like some additional support for your learning please have a look at these options: Mentor | Premiere.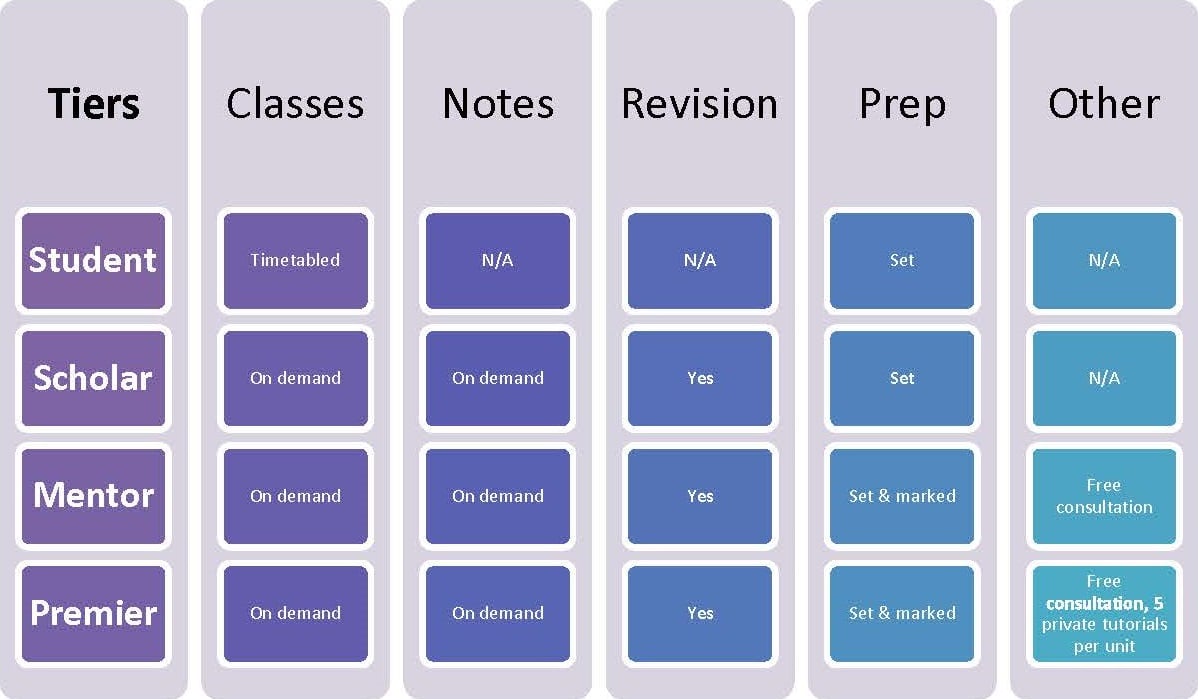 Two Unit Courses: AS Level - 2 Units | A2 Level - 2 Units
Subjects: Accounting, Economics, Geography, History, Psychology

Three Unit Courses: AS Level - 3 Units | A2 Level - 3 Units
Subjects: Biology, Chemistry, Mathematics, Physics
*These are the teaching notes that are used during the video and can be downloaded before the video so students can make additional notes during the lesson and later – recommended study technique.

Back to Distance Education HOME
Terms & Conditions for Online Learning
---